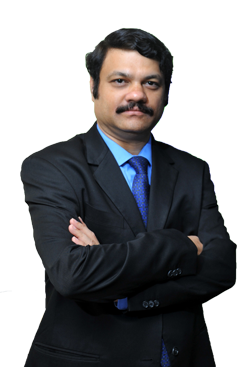 Success doesn't come overnight.
Sometimes we're tested not to show our weaknesses but to discover our strengths.
What most people see at a glance—happiness, wealth, a great career, and purpose is the result of hard work over time.
Dr. V.V.L.N. Sastry is a Jurist who spearheads Lex India Juris as a Legal Counsel. Dr. Sastry has his legal education spanning from LL.B (India), LL.M (India), LL.M (University of Salford, U.K.), M. Phil (Business Laws), LL.D (Honoris Causa), and Ph. D in Criminal Justice, Law and Public Policy (Walden University, U.S.A). He follows the wisdom of Dr. Martin Luther King and firmly believes that our lives begin to end the day we become silent about things that matter. Dr. Sastry is a Fulbright legal scholar of Walden University.
Sastry holds M.E (Master of Engineering) from University at Buffalo (The State University of New York), and M.B.A from William Howard Taft University, U.S.A., M.B.A Essentials from London School of Economics (LSE), M. Sc (ISM) from University of Roehampton, U.K., and Oxford FINTECH from University of Oxford. He has pursued Corporate Finance from Columbia Business School and is an Associate Cost and Management Accountant (ACMA, India), CACA (Malaysia), FCMA (CIMA, UK), CGMA (UK), ACPA (U.K), FCMI (U.K), CMA (Australia), FIPA (Australia) and ACSI (London). He has successfully completed Executive Program in Digital Marketing from Cambridge Judge Business School of the University of Cambridge, HBX Disruptive Strategy and HBX Leading with Finance from HBX Harvard Business School; and learned from Prof. Mihir Desai, and Prof. Clayton Christensen of Harvard Business School. Sastry did M.P.F from Indian Institute of Management-Bangalore (IIM-B), and A.M.P (Advanced Management Program) from Indian Institute of Management-Lucknow (IIM-L)
Sastry has a Ph. D in Banking from Banaras Hindu University (B.H.U.), Ph.D. in Financial Management on the topic of Subprime Crisis and its Impact on World and Indian Economy from SKIM – SKU, Ph. D in Cloud Computing area in Computer Science (JJTU), and D.B.A in the area of BREXIT from Calwest University, Northridge, C.A, U.S.A. Sastry also holds 5 Honoris Causa Doctorates in various subjects conferred by various universities, and institutions.
Besides being a Jurist, Sastry has been actively involved in financial economics and policy analysis among others. He has made wide-ranging contributions to law and public policy besides development economics and public economics, with special reference to India. The combination of extensive field work and qualitative analysis of everyday life along with quantitative work makes his work distinctive in the field of law, economics, deep tech and management.
Sastry is known for his commitment to social justice, both in India and internationally. He has adopted a lifestyle of voluntary simplicity. He is known for refusing luxury and works with high standards without compromise. Beginning 2008, Dr. Sastry has helped 10,000 families through his mission of digital education. Sastry keeps his skills up-to-date through constant learning. With his skills acquired through continuous learning, he has helped the society by restructuring various enterprises in India. He has been a guiding light to many start-up entrepreneurs. He helps many poor and needy in India by assisting them as a legal counsel.  
According to Business India, and the then Fortune India Magazines (year, 2000), in 1997, much before NASSCOM in India came out with Software Industry Report, Sastry brought out a software industry report and was acclaimed as the First Software Business Analyst of India. Later in 2000, he once again got the distinction of presenting the Biotech Opportunities in the form of an Industry Report, which has led to the emergence of various biotech parks in India.
Born in a Vedic pandit's family, Sastry is the son of a High School Principal. Sastry's father, V.S. Sastry is the first in the family who pursued a post graduate degree and in turn, got his son well educated in the areas of law, financial economics and management. Sastry's grandfather, Lakshmi Narasimha Sastry is a well-known Sanskrit scholar who taught Sanskrit to Saint Satya Sai Baba of Puttaparthi in Andhra Pradesh and also taught the Senior Pontiff of Sringeri, Shankaracharya.
Sastry has more than 20 years of experience in Banking, Investment Banking, Equity Research, Private Equity, M&A, Software, Corporate Finance, and Corporate & Criminal Laws. He  has published more than 1000 articles in various publications across the world. A columnist in financial magazines, an expert analyst in various international and national business channels and a person who gets frequently quoted in the pink (financial) press in India and abroad is what sums up the personality of Dr. V.V.L.N. Sastry.